An exploration of the attitudes towards teleaudiology for clinicians before and during the COVID-19 pandemic
In a recent study published in BMC Digital Health, researchers explored audiologists' attitudes towards and usage of teleaudiology before and during the severe acute respiratory syndrome coronavirus 2 (SARS-CoV-2) pandemic.
The study also analyzed the capabilities, opportunities, and motives to identify barriers that could be addressed to improve acceptance and use.
Study: Exploring teleaudiology adoption, perceptions and challenges among audiologists before and during the COVID-19 pandemic. Image Credit: Andrey_Popov/Shutterstock.com
Background
Coronavirus disease 2019 (COVID-19) and its accompanying lockdowns expedited the use of remote services; nonetheless, the incorporation of teleaudiology in routine clinical care has been gradual, with audiologists citing many impediments and conflicting perspectives.
Greater knowledge of the factors affecting audiologist attitudes and usage is required to generate effective strategies to improve teleaudiology health services and enable their acceptability beyond the epidemic.
About the study
In the present study, researchers assessed the underlying factors influencing the adoption of teleaudiology in clinical practice to identify opportunities and barriers which could inform future developments and interventions.
Two web-based questionnaires were distributed to audiologists in 2018 (A1, n=80) and 2021 (A2, n=105). The questions focused on satisfaction, care quality, and perceived teleradiology benefits.
The 2021 survey included additional items analyzed using the theoretical COM-B [capacity (C, physical or psychological), opportunity (O, physical or social), and motivation (M, reflective or automatic)] human behavior model.
Non-parametric and descriptive statistics were used to analyze the data. The A1 survey sought to discover unmet user demands and crucial elements for the success of teleaudiology. It comprised four surveys distributed to audiologists, individuals with hearing deficits, parents of individuals with hearing impairments, and the managers of audiology clinics.
In addition, semi-structured interviews, ethnographic observations, and investigations of current teleaudiology instruments and procedures were used in the present study.
The following data were gathered from the surveys: (i) Demographics: nationality, location, clinical experience, audiology practice type; (ii) Teleaudiology use: teleaudiology usage frequency, hearing tasks performed in teleaudiology, technologies utilized for teleaudiology communication; (iii) Teleaudiology opinions include: the desire to employ teleaudiology for carrying out specific services; the effect of delivering services via teleaudiology on care quality, job satisfaction, and additional criteria; teleaudiology advantages for various duties; factors indicating customer appropriateness for teleaudiology; and (iv) Audiologists' perspectives regarding their skills, possibilities, and motives for teleaudiology.
The researchers investigated broad alterations in audiologists' attitudes and teleaudiology use before and during COVID-19 to determine the underlying causes.
Teleaudiology was described as using communication technology such as phones, smartphone apps, online chats, video conferencing, and emails to remotely help with hearing service provision.
Results
In total, 80 and 105 audiology specialists completed the surveys in 2018 and 2021, respectively. Most audiologists practiced in Australian cities for more than three years. The percentage of audiology practitioners who used telehealth to deliver hearing services increased dramatically from 43.0% (2018) to 86.0% (2021).
Teleaudiology use frequency also increased, with 62.0% of participants reporting teleradiology use more than once weekly, from 26.0% in pre-pandemic times (2018).
In 2021, phone calls were the most frequent communication, with 90% of teleaudiology customers using them. Smartphone apps for remotely adjusting hearing aids were more popular during COVID-19, with 58.0% of teleaudiology customers using them, compared to 29.0% in the pre-pandemic period.
In 2021, teleaudiology users reported significantly increased care quality and customer satisfaction than non-users but decreased job satisfaction and reduced bonding with new patients compared to 2018.
Teleaudiology users had more positive perceptions of its benefits (especially in monitoring and troubleshooting with customers) than non-users compared to those who did not use it.
In comparison to pre-pandemic times, during COVID-19, there was an increase in the number of phone calls and video calls, reported by 88% and 71% of the audiologists, respectively, to provide hearing services.
Remote device adjustments were more frequently used by 63.0% of audiologists, and telediagnosis was practiced more frequently by 28.0% of the participants.
Most audiologists agreed that teleaudiology complements in-person health services (Motivation, 84.0%), that they are competent (Capability, 82.0%), and that they have managerial support in using teleradiology (Opportunity, 68.0%).
Key barriers to teleradiology use were unclear remuneration guidelines (Motivation, 53.0%), concerns over care quality compared to in-person care (Motivation, 46.0%), and low confidence in clients' telecommunication abilities (Motivation, 40.0%).
Conclusions
The study revealed a significant increase in teleaudiology usage during the pandemic, impacting clinician and client satisfaction and the quality of service.
The main factors and barriers influencing teleradiology usage included providing training, scheduling appointments for providing high-quality hearing care, and developing reliable technologies and tools for remote care. The higher perceived benefit of monitoring devices indicates an evolving appreciation for teleaudiology.
However, strategies are needed to improve the initial client-audiologist relationship to maintain high care quality. Decreased job satisfaction and difficulty establishing rapport with new clients may indicate challenges or increased stressors.
It is hypothesized that in 2021, COVID-19 restrictions will be imposed on remote services, leading to inadequate training, planning, and intrinsic motivation for audiologists.
Journal reference:
Chong-White, N. et al. (2023) "Exploring teleaudiology adoption, perceptions and challenges among audiologists before and during the COVID-19 pandemic", BMC Digital Health, 1(1). doi: 10.1186/s44247-023-00024-1. https://bmcdigitalhealth.biomedcentral.com/articles/10.1186/s44247-023-00024-1
Posted in: Device / Technology News | Medical Procedure News | Medical Science News | Medical Research News | Healthcare News
Tags: AIDS, Audiology, Coronavirus, Coronavirus Disease COVID-19, covid-19, Frequency, Hearing, Pandemic, Respiratory, SARS, SARS-CoV-2, Severe Acute Respiratory, Severe Acute Respiratory Syndrome, Syndrome, Technology, Teleradiology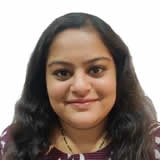 Written by
Pooja Toshniwal Paharia
Dr. based clinical-radiological diagnosis and management of oral lesions and conditions and associated maxillofacial disorders.