Human-to-lion COVID transmission confirmed: Singapore study rings alarm bells for endangered species
Human-to-animal transmission of severe acute respiratory syndrome coronavirus 2 (SARS-CoV-2) delta variant was detected at a Singapore zoo in 2021.
A detailed report on this anthropogenic viral transmission is published in Emerging Infectious Diseases, a journal published by the U.S. Centers for Disease Control and Prevention (CDC).
Research Letter: Anthropogenic Transmission of SARS-CoV-2 from Humans to Lions, Singapore, 2021. Image Credit: Created with the assistance of DALL·E 3
Background
Scientists from the National Parks Board, Singapore, investigated the incidence of SARS-CoV-2 infection in captive African and Asian lions at a zoo in Singapore during the delta variant-dominated wave in 2021. In order to control interspecies viral transmission and protect endangered species, they sought to understand the transmission dynamics of SARS-CoV-2 in different hosts.
Detection of SARS-CoV-2
The scientists tested a total of nine Asiatic and five African lions that were kept in separate enclosures at the Singapore Zoo. In November 2021, they observed respiratory symptoms in a male Asiatic lion. The next day, similar symptoms were observed in three female Asiatic lions kept in the same enclosure. On November 8, a male African lion from a separate enclosure developed similar symptoms.
Among 18 zookeepers in close contact with these lions, six tested positive for SARS-CoV-2 on November 1, and four developed mild respiratory symptoms starting November 2.
For viral detection, respiratory samples were collected from two infected lions and tested by real-time reverse transcription polymerase chain reaction (RT-PCR). The test results confirmed the presence of SARS-CoV-2. Fecal samples were collected from the other infected lions for non-invasive infection monitoring for three weeks.
Within five days of the initial viral detection (the index case), ten lions contracted SARS-CoV-2 infection. However, all lions had full recovery by December 3, 2021.
Sequencing of viral genome
RNA collected from two nasal samples and one fecal sample were sequenced using Oxford Nanopore technology. Two complete SARS-CoV-2 genomes from the nasal samples were assembled and subjected to a phylogenomic analysis along with 37 genome sequences from GISAID that included the genome sequence obtained from a zookeeper. GISAID (the Global Initiative on Sharing All Influenza Data) is a global initiative established in 2008 for the rapid sharing of influenza virus-related genomic data.
The phylogenomic findings revealed high viral genetic similarity between lions and the zookeeper, indicating an anthropogenic (human to animal) route of SARS-CoV-2 transmission. The viral subclade was identified as the delta lineage AY.23.1, the predominantly circulating SARS-CoV-2 strain during the study period.
The viral genomes isolated from the lions showed ten key spike protein mutations and two open reading frame 8 (ORF8) amino acid deletions at positions D119- and F120-, also found in viral genome sequences isolated from infected cases in Singapore. Notably, in November 2021, the vaccine coverage against SARS-CoV-2 was 94% in Singapore; however, lions were not vaccinated against the virus.
Study significance
The study highlights the risk of SARS-CoV-2 transmission to captive or endangered animals from infected humans who are in close contact with these animals as caregivers. Considering the risk of anthropogenic transmissions, concerned authorities should implement strict infection control measures in captive animal facilities.
The implication of viral infection in captive animals can have severe consequences for the conservation of protected animals. Previous studies on minks and hamsters have pointed out the potential risk of animal-to-human transmission of SARS-CoV-2. These studies have reported launching mass culling operations as a control measure to break multiple chains of transmission. However, it should be noted that, unlike small animals, mass culling of large or endangered animals is an impractical approach for infection control.
Lion populations are already vulnerable because of habitat loss, climate change, poaching, and disease. Infection by a novel virus-like SARS-CoV-2 could bring additional distressing consequences to their populations. Thus, the scientists suggest that wildlife conservation centers should implement strong biosecurity measures and promote vaccination of susceptible animals. These steps are essential for controlling viral transmission and protecting vulnerable animal populations.
Journal reference:
Ip, Yin Cheong Aden, et al. "Early Release – Anthropogenic Transmission of SARS-CoV-2 from Humans to Lions, Singapore, 2021 – Volume 29, Number 12—December 2023 – Emerging Infectious Diseases Journal – CDC." Wwwnc.cdc.gov, wwwnc.cdc.gov/eid/article/29/12/22-1916_article, https://doi.org/10.3201/eid2912.221916
Posted in: Medical Science News | Medical Research News | Disease/Infection News
Tags: Amino Acid, Biosecurity, Climate Change, Coronavirus, Genetic, Genome, Genomic, Infection Control, Infectious Diseases, Influenza, Polymerase, Polymerase Chain Reaction, Protein, Research, Respiratory, RNA, SARS, SARS-CoV-2, Severe Acute Respiratory, Severe Acute Respiratory Syndrome, Spike Protein, Syndrome, Technology, Transcription, Vaccine, Virus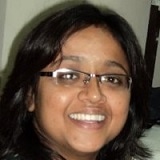 Written by
Dr. Sanchari Sinha Dutta
Dr. Sanchari Sinha Dutta is a science communicator who believes in spreading the power of science in every corner of the world. She has a Bachelor of Science (B.Sc.) degree and a Master's of Science (M.Sc.) in biology and human physiology. Following her Master's degree, Sanchari went on to study a Ph.D. in human physiology. She has authored more than 10 original research articles, all of which have been published in world renowned international journals.