The Ontario Medical Association (OMA) recommends increasing the supply of healthcare workers, reducing wait times, and expanding access to palliative care to address pressing issues in the healthcare system.
To ease the burden on hospitals, the OMA proposes creating Integrated Ambulatory Centres for less complicated outpatient surgeries and procedures. As part of this measure, the association proposes to work with the government to create a centralized referral system so patients can be distributed among available doctors, regardless of where they live.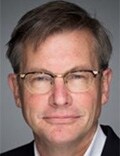 Dr Jim Wright
"We hope, through the pandemic, we've shown our ability to be not only effective partners, but also leaders in addressing the crises in our healthcare system," Jim Wright, MD, a pediatric orthopedic surgeon in Toronto and OMA's executive vice president of economics, policy, and research, told Medscape Medical News.
"We recognize that much of the system requires changes that are 5 to 10 years down the road, but that doesn't help when you're dealing with the challenges of right now," he said. "We need shorter-term solutions that can have a real impact relatively soon."
The OMA announced its latest proposals on September 15.
Worsening Wait List
Last fall, OMA published a road map of changes to enact during the next 4 years. The document is called the "Prescription for Ontario: Doctors' 5-Point Plan for Better Health Care." The solutions are meant to mitigate the shortage of physicians and other healthcare workers, many of whom are reporting burnout after almost 3 years of working during the pandemic. The solutions also aim to improve the long wait times and lack of healthcare access for many patients.
In its latest announcement, OMA focused on several more immediate solutions, such as licensing foreign-trained physicians through increased residency spots and a government practice-ready assessment program. The association also proposed creating more hospice beds and palliative care services to improve the patient experience, support caregivers, and reduce pressures on emergency departments.
Importantly, OMA also urged forward momentum on creating Integrated Ambulatory Centres and a centralized referral system to alleviate the strain on Ontario's healthcare infrastructure. The idea is to match up patients, doctors, and specialists to speed up the patient care experience. Although integrated care already was a prevalent concern before 2020, the pandemic has exacerbated it, said Wright.
"We knew there would be a worsening of the wait list because people haven't been able to receive treatment throughout the pandemic," he said. "It's not simply a numbers game — we're also seeing people with more complicated disease, which requires more treatment for people to return to their normal lives."
Reports have found that Integrated Ambulatory Centres lead to faster recovery times, lower infection rates, and efficiency gains that range from 20%-30%, compared with inpatient hospital care, said the OMA. The centers would operate on a not-for-profit basis with the Canada Health Act and provide publicly funded surgeries and procedures under the Ontario Health Insurance Plan.
"For the same number of procedures, we can do it 25% cheaper, or with the same amount of money, we can do 25% more cases," Wright said. "If we're going to deal with the backlog of cases and ongoing demand, we have to pull out every stop, and the best place for many patients on the wait list could be in Integrated Ambulatory Centres."
As part of the plan, the OMA proposes three stages to create an integrated system. The first stage would invest resources in hospitals and independent health facilities that are available now. Next, physician advocates and policymakers would develop legislation that creates integration at existing independent health facilities. Then advisory groups with medical experts, government officials, and hospitals would work together to launch new integrated centers.
The most immediate solutions would improve the wait list in the next 12-18 months, Wright said, with long-term solutions coming in the next 3-5 years.
"Doctors are tired, nurses are tired, and healthcare workers are tired, so we need to start by investing in what we've got," he said. "Then we need to work quickly on legislation that creates integration."
Obstacles May Exist
In Canada, provinces and territories hold the responsibility for delivering and administering healthcare, including ambulatory services. OMA would work with the Ontario government to support funding for the initial proposal and move forward with legislation on the next steps.
In Health Canada's 2022–2023 Departmental Plan released earlier this year, health ministers pledged to partner with provinces and territories to strengthen the universal public health system and advance an integrated, patient-centric strategy. This partnership includes funding for projects that improve the accessibility, quality, sustainability, and accountability of the nation's healthcare system.
Nationwide, similar recommendations around ambulatory care and integrated systems could be implemented in other provinces and territories. However, numerous obstacles may exist, including agreements about the administration of provincial health insurance plans, the services provided by doctors and other health professionals, and the negotiation of fee schedules with health professionals.
"Most provincial and territorial governments offer and fund supplementary benefits for certain groups (low-income residents and seniors), such as drugs prescribed outside the hospital, ambulance costs, and hearing, vision, and dental care, that are not covered under the Canada Health Act," a spokesperson for Health Canada told Medscape Medical News.
"Although the provinces and territories provide these additional benefits for certain groups of people, supplementary health services are largely financed privately," the spokesperson said. "Individuals and families who do not qualify for publicly funded coverage may pay these costs directly (out-of-pocket), be covered under an employment-based group insurance plan, or buy private insurance. Under most provincial and territorial laws, private insurers are restricted from offering coverage that duplicates that of the publicly funded plans, but they can compete in the supplementary coverage market."
The report was released by the Ontario Medical Association, which represents the province's 43,000 physicians, medical students, and retired physicians, and advocates for the leadership role of doctors in the healthcare system.
Carolyn Crist is a health and medical journalist who reports on the latest studies for Medscape, MDedge, and WebMD.
For more news, follow Medscape on Facebook, Twitter, Instagram, YouTube, and LinkedIn
Source: Read Full Article