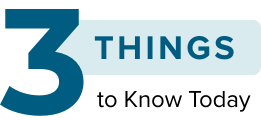 You and the Skeptical Patient: Who's the Doctor Here?
Skeptical patients may be on the rise, taking up time and creating frustration for physicians. Only about half of patients believe that their physicians "provide fair and accurate treatment information all or most of the time," according to a 2019 survey by the Pew Research Center. The COVID-19 pandemic brought the issue into focus, with patients skeptical of the illness, vaccines, and treatments.
Distrust and cynicism: In dermatology, some patients refuse to take topical steroids, said Steven R. Feldman, MD, a dermatologist in Winston-Salem, North Carolina. "Their distrust is usually based on anecdotal stories they read about," he said.
Questionable regimens: "Some patients have demanded hydroxychloroquine or Noromectin, drugs that are unproven in the treatment of COVID," said John Schumann, MD, an internist with Oak Street Health. "We refuse to prescribe them."
Cost is a factor: "I have a patient who was more willing to save $20 than to save his life," said Gregory A. Hood, MD, an internist in Lexington, Kentucky.

'Disturbing' Lack of Follow-up Care After Psychiatric Crises
Follow-up care is lacking for young people who experience a mental health crisis, new research finds. Results from a large database study showed that less than half the youth and young adults hospitalized for a psychiatric event received follow-up care within 7 days, according to a study published in Psychiatric Services. The follow-up rate was less than 30% for those who had visited an emergency department.
But such care is vital to reduce risks in that population, said co-investigator Brian Skehan, MD, PhD, assistant professor and psychiatrist at the University of Massachusetts Chan Medical School in Worcester, Massachusetts.
One reason: Many inpatient psychiatric units are not geared to young adults.
Who's affected: Compared with patients hospitalized for major depression, those hospitalized for schizophrenia, bipolar disorder, posttraumatic stress disorder, disruptive disorders, or comorbid substance use disorder were less likely to receive mental health follow-up.

Could Pot Prevent a Pot Belly? Researchers Get the Skinny on Cannabis
Cannabis has a reputation for "the munchies," but a new study suggests that it may help keep weight in check. People who use cannabis may be less likely to become obese than are those who don't, according to a study in Health Economics. The study tracked health data from the state of Washington before and after 2014, when cannabis became widely available there for recreational use.
During the 4 years after legalization, the state's obesity rate was 5.4% lower on average than it would have been had cannabis not been legalized, the study suggested.
Novel approach: Researchers constructed what they called a synthetic counterfactual, an approximation of what Washington would have looked like without legalized marijuana.
Why weight loss? Marijuana down-regulates the endocannabinoid system — which promotes homeostasis in the body — bringing it into balance, preventing weight gain, and leading to weight loss — at least in theory.
For more news, follow Medscape on Facebook, Twitter, Instagram, and YouTube
Source: Read Full Article