In a recent study published in The Lancet, researchers pursued contemporary evidence of how One Health approaches could improve health security at a global scale against unprecedented health hazards, such as the one posed by the coronavirus disease 2019 (COVID-19) pandemic.
Additionally, they reviewed the infrastructure and surveillance–response systems of joint health services to showcase the incremental benefits of One Health approaches. Furthermore, they emphasized the urgent need for strengthening coordination at local, national, and global levels for improving One Health operationalization and expanding and maximizing its benefits.
Background
The researchers screened and reviewed One Health's theoretical methods and case studies. It helped them understand how well the joint health services reported the One Health approach to the United Nations (UN) Food and Agricultural Organization (FAO). Furthermore, they assessed whether this reporting adhered to the monitoring and evaluation frameworks (MEF) of the World Health Organization (WHO) International Health Regulations and the World Organisation for Animal Health (WOAH) Performance of Veterinary Services. WOAH's former name was the Office International des Epizooties (OIE).
The International Health Regulations (IHR), an international framework revised in 2007, mandates all the UN member nations to develop core capacities for preventing, detecting and responding to public health emergencies (PHEs), including zoonoses control because it could adversely affect people's health, travel, and trade globally.
The Quadripartite grouping of international agencies is now working on launching and implementing a global One Health Joint Plan of Action for 2022 to 2026, leveraging the legal mandate of the IHR. Likewise, the WOAH has developed a monitoring and evaluation tool, the Performance of Veterinary Services (PVS), to assess the veterinary services.
Unfortunately, both IHE MEF and PVS, due to their ineffective operationalization, failed to mount an adequate response to the COVID-19 pandemic. In other words, the COVID-19 pandemic uncovered the flaws in the operations of all the global health security agency's works. At the same time, it helped build capabilities to address threats at the human–animal (both domestic and wildlife)–environment interface. Most importantly, it again brought the operational value of integrated approaches like One Health to the forefront.
About the study
In the present study, researchers reviewed the existing literature, adhering to the classification of hazards to global health security outlined in the WHO Health Emergency and Disaster Risk Management framework, to assess specific hazards that would benefit most from a One Health approach. It is a four-series review, in which the first one examines the evidence of the benefits of the One Health approach. The second part focuses on a method for mapping One Health Networks globally. It also explores the characteristics of thriving multi-sectoral collaboration and its expansion.
The third part analyzes the monitoring and evaluation tools for evaluating PHE preparedness at the national level and makes recommendations for strengthening them using the all-inclusive One Health approach. In the fourth part, the researchers discuss primary challenges in the governance of One Health and recommend solutions accordingly.
A brief history of the concept of One Health
Calvin Schwabe, a veterinary epidemiologist, devised the term One Medicine in the 1960s to bring attention to the cohesion of human and animal health. Much later, the phrase – One World, One Health was devised by the Wildlife Conservation Society in 2004. It outlined the significance of protecting human and animal health and the integrity of the whole ecosystem under the declaration of the Manhattan Principles, updated with the Berlin Principles in 2019.
The Berlin Principles of One Health address contemporary issues, such as climate change and antimicrobial resistance, emphasizing their links to sustainable development. In medical literature, the term, One Health appeared in 2005 first to emphasize the added value of more cooperation between animal and human health, unattainable by the punitive approaches alone.
In this context, Zinsstag et al. pressed on the urgency of modifying smallholder livestock systems and live-animal markets while researching for vaccines to limit interactions among wildlife, and livestock, in preventing human influenza pandemics in the future.
Benefits of the One Health approach
One Health is a logical approach to identify potential health threats as early as possible and align resources to deal with long-term consequences. A remarkable example of these benefits is the joint human and animal routine vaccination services for mobile pastoralists in Chad. It saved financial resources as both shared cold chain and transport. Another example is the mass vaccination of livestock against brucellosis in Mongolia.
However, the most striking example is the Canadian Integrated Program for Antimicrobial Resistance Surveillance (CIPARS), which saved infrastructural resources, was cost-effective, and importantly, reduced the time taken to detect antimicrobial resistance. In 2013, this integrated surveillance system showed the positive effects of regulating antimicrobial use on the Salmonella isolates detected in humans and chickens. Per 2012 World Health Organization (WHO) estimates, 23% of global human deaths are due to lack of clean drinking water, sanitation, air, and sound pollution, and breaking road safety rules, all modifiable factors.
It illustrates how better integrating the environmental sector, like piloting and scaling up biological control programs against endemic infectious diseases, could strengthen global health security. Introducing river prawns that eat cercariae (its host species) could help control schistosomiasis, a neglected endemic disease. Similarly, predatory copepods could help prevent dengue fever, as demonstrated in Vietnam.
Conclusions
The COVID-19 pandemic highlighted the link between population density and pandemic spread and how air quality management is crucial to control respiratory diseases and comorbidities. Hence, research should focus on measures to prevent future pandemics and not just on profit-making vaccine and drug research.
The zoonotic potential of Brucella melitensis is ~100 times higher than that of bovine tuberculosis caused by Mycobacterium bovis. Thus, controlling brucellosis in the livestock reservoir has a higher benefit-cost ratio of 3:1 than the control of bovine tuberculosis, i.e., less than one. Indeed, the One Health approach is more relevant to addressing some hazards and risks based on evidence of its effectiveness.
One Health is more likely to improve global health security for all, especially in resource-limited settings. A wider operationalization of One Health could maximize and extend its benefits. Thus, it should be budgeted and included in national plans for pandemic prevention to help better respond to future pandemic(s).
Journal reference:
Jakob Zinsstag, Andrea Kaiser-Grolimund, Kathrin Heitz-Tokpa, Rajesh Sreedharan, Juan Lubroth, François Caya, Matthew Stone, Hannah Brown, Bassirou Bonfoh, Emily Dobell, Dilys Morgan, Nusrat Homaira, Richard Kock, Jan Hattendorf, Lisa Crump, Stephanie Mauti, Victor del Rio Vilas, Sohel Saikat, Alimuddin Zumla, David Heymann, Osman Dar, Stéphane de la Rocque. (2023). Advancing One human–animal–environment Health for global health security: what does the evidence say? The Lancet. doi: https://doi.org/10.1016/S0140-6736(22)01595-1m https://www.sciencedirect.com/science/article/pii/S0140673622015951
Posted in: Medical Science News | Medical Research News | Disease/Infection News
Tags: Antimicrobial Resistance, Brucellosis, Climate Change, Cold, Cold chain, Coronavirus, covid-19, Dengue Fever, Fever, Food, Global Health, Infectious Diseases, Influenza, Medicine, Pandemic, Pollution, Public Health, Research, Respiratory, Salmonella, Schistosomiasis, Tuberculosis, Vaccine, Veterinary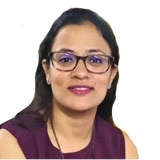 Written by
Neha Mathur
Neha is a digital marketing professional based in Gurugram, India. She has a Master's degree from the University of Rajasthan with a specialization in Biotechnology in 2008. She has experience in pre-clinical research as part of her research project in The Department of Toxicology at the prestigious Central Drug Research Institute (CDRI), Lucknow, India. She also holds a certification in C++ programming.
Source: Read Full Article