Recent progress in infant hepatitis B vaccination efforts in Africa
Hepatitis B virus (HBV) infection is a leading cause of cirrhosis and liver cancer in the world. In a recent Morbidity and Mortality Weekly Report (MMWR) published by the United States Centers for Disease Control and Prevention (CDC), researchers report advancements made toward the elimination of mother-to-child transmission (MTCT) of HBV in the World Health Organization (WHO) African Region (AFR) between 2016 and 2021.
Study: Progress Toward Hepatitis B Control and Elimination of Mother-to-Child Transmission of Hepatitis B Virus — World Health Organization African Region, 2016–2021. Image Credit: worradirek / Shutterstock.com
Infant HBV vaccination campaigns
In 2019, the WHO AFR accounted for 66% of newly acquired HBV infections worldwide. This was despite the introduction of the HBV birth dose (HepB-BD) in 2016, which improved outcomes of three infant doses of HepB3 among children aged five years or younger. The ultimate target of this vaccine initiative was a 30% reduction in MTCT incidence, which is indicated by less than 2% hepatitis B surface antigen (HBsAg) seroprevalence in children aged five years or younger and over 90% HepB3 coverage by 2020.
Since nearly two-thirds of MTCT chronic HBV infections occur in AFR, the WHO recommends that all neonates receive a HepB-BD within 24 hours of birth, followed by two to three additional HepB doses during infancy.
About the study
In the present study, researchers review official HBV coverage data provided to WHO for information on all 47 AFR countries' immunization activities to generate yearly country vaccination coverage estimates. To this end, a MEDLINE literature review was performed to identify HBsAg seroprevalence surveys specific to the WHO AFR.
Less than or equal to 0.1% HBsAg seroprevalence among children aged five years or younger reflects the elimination of MTCT of HBV. Additional population-based data was acquired from the Demographic Health Survey (DHS) and Population-based HIV Impact Assessment (PHIA) surveys.
Study findings
By 2021, all 47 AFR countries provided three doses of the HBV vaccination HepB3 to infants by six weeks of age, whereas 14 countries also provided HepB-BD. Accordingly, 34% and 4% of countries achieved over 90% HepB3 and over 90% timely HepB-BD coverage, respectively.
Four countries also attained HBV control; however, none achieved elimination of MTCT, which would occur when less than 0.1% HBsAg seroprevalence is observed among children five years and younger.
HBsAg seroprevalence among pregnant women helps estimate the risk for MTCT of HBV. This data was available from 11 of the 47 AFR countries and showed HBsAg seroprevalences of 1.2% and 9.8% in Rwanda and Sierra Leone, respectively.
The coronavirus disease 2019 (COVID-19) pandemic disrupted immunization activities. As a result, fewer AFR countries could attain over 90% HepB3 coverage, which led to declining values from its peak of 20 to 16 between 2018 and 2021, respectively.
Thus, between 2016 and 2021, four AFR countries introduced HepB-BD to increase HepB-BD coverage. However, regional HepB-BD coverage only increased from 10% to 17% in Nigeria and Senegal.
By 2021, nearly 33 million neonates in AFR countries did not receive timely HepB-BD. These observations highlight the need for strategies to recover immunization activities in AFR countries to ensure that all eligible children who missed HepB3 vaccination receive the recommended doses.
It is also crucial to train healthcare workers to ensure the incorporation of HepB-BD vaccination into neonate care. These efforts will increase timely HepB-BD coverage in all 47 AFR countries. In addition to timely vaccination and better vaccination coverage, identifying pregnant women with HBV infection eligible for treatment with antiviral medications could further reduce MTCT of HBV.
As of 2021, only 17 of 47 AFR countries had national-level policies for HBsAg testing and treatment of neonates. National-level serosurveys were also uncommon in these countries. In the future, HBsAg seroprevalence surveys could help monitor progress and inform policy decisions on HBV control and elimination of MTCT of HBV in this WHO region.
Conclusions
The WHO AFR countries have yet to achieve the HBV elimination goals set in 2016 by the WHO African Regional Committee and endorsed by the World Health Assembly.
To reach these goals, the authors provide several important recommendations, including the establishment of a region-wise verification mechanism for the elimination of MTCT of HBV and disease control in AFR. AFR countries must also increase their HepB-BD vaccination rates to prevent HBV-related morbidity and deaths ultimately.
Journal reference:
Kabore, H. J., Li, X., Alleman, M. M., et al. (2023). Progress Toward Hepatitis B Control and Elimination of Mother-to-Child Transmission of Hepatitis B Virus — World Health Organization African Region, 2016–2021. Morbidity and Mortality Weekly Report. doi:10.15585/mmwr.mm7229a2. https://www.cdc.gov/mmwr/volumes/72/wr/mm7229a2.htm
Posted in: Child Health News | Medical Science News | Medical Research News | Medical Condition News | Healthcare News
Tags: Antigen, Cancer, Children, Chronic, Cirrhosis, Coronavirus, covid-19, HBV, Healthcare, Hepatitis, Hepatitis B, Hepatitis B Virus, HIV, Immunization, Liver, Liver Cancer, Mortality, Pandemic, Vaccine, Virus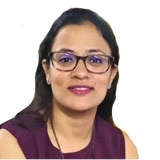 Written by
Neha Mathur
Neha is a digital marketing professional based in Gurugram, India. She has a Master's degree from the University of Rajasthan with a specialization in Biotechnology in 2008. She has experience in pre-clinical research as part of her research project in The Department of Toxicology at the prestigious Central Drug Research Institute (CDRI), Lucknow, India. She also holds a certification in C++ programming.