In a recent study published in PLOS One, researchers examined associations between the bacterial composition of human milk (HM) and maternal and infant factors.
Background
HM contains nutritional components, immune factors, and microbes and contributes to the seeding of the oral cavity and gut microbiomes in infants. HM microbiota composition varies across individuals. Studies have reported that Streptococcus spp. and Staphylococcus spp. are highly abundant and consistently present in HM.
In contrast, the presence/abundance of other species may vary between populations and individuals. Associations of maternal and infant factors with HM bacterial profiles have been reported, but none have examined these in the Australian setting. This is important since HM and human microbiomes vary across geographically distinct populations.
About the study
In the present study, researchers analyzed the microbiota profiles of milk from women in Western Australia and assessed the effect of maternal/infant factors on the bacterial profiles of HM. Twenty-nine breastfeeding women without nipple pain/infection, with infants of 3 – 83 weeks old, were recruited.
Data on maternal allergies, body mass index (BMI), delivery mode, infant sex, parity, and pacifier use were obtained via a questionnaire. Information on infant formula, use of breast pump, solid intake, and nipple pain was collected at sampling. HM samples were collected using an electric breast pump under aseptic conditions.
Deoxyribonucleic acid (DNA) was extracted, and the 16S ribosomal ribonucleic acid (rRNA) gene was amplified by polymerase chain reaction (PCR). PacBio high-fidelity (HiFi) sequencing was performed. Alpha diversity was estimated using richness and Shannon diversity. Kruskal Wallis and Wilcoxon Rank Sum tests assessed the differences in Alpha diversity between infant and maternal characteristics. Beta diversity differences between maternal and infant factors were also assessed.
Omics eBook
Compilation of the top interviews, articles, and news in the last year.
Download a free copy
The relative abundance of operational taxonomic units (OTUs) was compared using a two-sample t-test. OTUs were taxonomically mapped using the basic local alignment search tool (BLAST). A sequence identity of 97.8% or higher was deemed a good match. Results were reported for OTUs with a mean relative abundance of 1% or higher.
Findings
Most mothers were Caucasian (89.6%) and were, on average, aged 32.8. Thirteen OTUs had a relative abundance of 1% or more. Five OTUs were the most abundant, which mapped to Hemophilus parainfluenza, Staphylococcus epidermidis, Streptococcus mitis, Streptococcus parasanguinis, and Streptococcus gwangjuense.
Streptococcus spp. and Staphylococcus spp. were predominant at the genus level. There were significant differences in HM microbial composition by maternal BMI, breast pump use, pacifier use, and delivery mode. In contrast, maternal allergy, parity, lactation stage, infant sex, intake of solid food, and feeding mode were not significantly associated with HM bacterial profiles.
HM of overweight individuals showed a higher relative abundance of Streptococcus salivarius than that of obese and underweight mothers. The relative abundance of Streptococcus australis was higher in milk from normal-weight than underweight mothers. There were no significant differences in Shannon/beta diversity or richness according to maternal BMI.
The relative abundance of S. mitis was higher in milk from mothers who had a vaginal delivery than that from mothers who underwent cesarean section. There were no significant differences in Shannon or beta diversity based on delivery mode. The relative abundance of S. mitis, S. salivarius, S. parasanguinis, and S. australis in milk from mothers using a breast pump was higher than those who did not. Beta and Shannon diversities were not significantly different by breast pump use.
Milk from mothers of infants using a pacifier had an elevated relative abundance of S. gwangjuense and S. australis in milk relative to that from mothers of infants who never used pacifiers. Beta/Shannon diversity and richness were not different by pacifier use. The relative abundance of bacterial species was not different between samples collected within and after six months postpartum. Shannon/beta diversity and richness were not different by lactation stage.
Conclusions
In summary, the team observed associations of maternal delivery mode, BMI, pacifier use, and breast pump use in a small sample of exclusively breastfeeding women in Australia. Further research must validate these findings in a larger cohort and investigate whether these associations are linked to infant health and development.
Journal reference:
Sindi, A. et al. (2023) "Characterisation of human milk bacterial DNA profiles in a small cohort of Australian women in relation to infant and maternal factors", PLOS ONE, 18(1), p. e0280960. doi: 10.1371/journal.pone.0280960. https://journals.plos.org/plosone/article?id=10.1371/journal.pone.0280960
Posted in: Medical Science News | Medical Research News | Disease/Infection News
Tags: Allergy, Body Mass Index, Breastfeeding, Cesarean Section, DNA, Food, Gene, Microbiome, Nipple, Pain, Polymerase, Polymerase Chain Reaction, Research, Ribonucleic Acid, Vaginal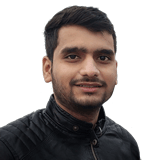 Written by
Tarun Sai Lomte
Tarun is a writer based in Hyderabad, India. He has a Master's degree in Biotechnology from the University of Hyderabad and is enthusiastic about scientific research. He enjoys reading research papers and literature reviews and is passionate about writing.
Source: Read Full Article