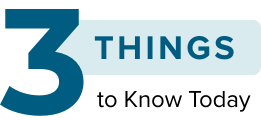 How to Deal With Patients With Substance Use Disorders
About 20 million people in the US suffer from a substance use disorder, and 54% need assistance with recovery. But many communities lack the specialized physicians and other treatment options for substance use disorders, leaving it to primary care or emergency care physicians to be the first point of contact for many such patients.
Yet, these physicians may be rushed or may not be interested in hearing about patients' drug or alcohol problems. Experts in such treatment have new advice on how best to deal with them.
Ask the question: Clinicians who are in the field need a more objective way to screen for substance use. Tools such as CAGE-AID include questions like, "Have you ever felt you ought to cut down on your drinking or drug use?" They are an excellent way to bring up the subject.
Check prescriptions: Primary care physicians can check their state's database of the prescription drug monitoring program, or PDMP, to see if a patient has an alert for a substance use disorder. Assigning a staff member or a nurse to check the database can help uncover a history of doctor-shopping or use of controlled substances.
Create a safe space: Primary care physicians should make their office a safe, blame-free medical home for patients with substance use disorders.

CVS Buys Signify Health
CVS Health said on Monday that it would buy Signify Health, a company that dispatches doctors on house calls.
The $8 billion deal would give CVS a new way to reach customers through Signify's network of more than 10,000 doctors, nurse practitioners, and physician assistants in 50 states.
The deal is subject to shareholders and regulatory approval.
Advancing CVS' strategy: "Signify Health will play a critical role in advancing our health care services strategy and gives us a platform to accelerate our growth in value-based care," Karen Lynch, president and CEO of CVS Health, said in a statement.
Reaching customers online: The deal would help CVS reach 2.5 million patients who need in-home healthcare across the US, including those on Medicare and in underserved communities. Pharmacy companies are looking for ways to expand their markets as more people go online to buy drugs.

Canadian Physicians Struggle Amid COVID-19
Healthcare professionals in Canada may be in crisis, a new survey suggests.
Eight in 10 physicians, medical residents, and medical students there reported worse mental health, more experiences of harassment, and a greater lack of professional fulfillment than before the COVID-19 pandemic, according to the National Physician Health Survey. That has led to burnout, moral distress, and an exit from the profession, the survey said.
System under stress: "It is clear that the health and wellness of our physicians, residents and medical students is under great stress," Alika Lafontaine, president of the Canadian Medical Association, told Medscape Medical News.
Worsening problem: The survey, which has been conducted since 2017, showed a high risk for burnout, depression, and other forms of distress among physicians even before the COVID-19 pandemic. In the latest survey, 60% of respondents said that their mental health had gotten worse since the beginning of 2020.
For more news, follow Medscape on Facebook, Twitter, Instagram, and YouTube
Source: Read Full Article