For 10 weeks each spring, fourth-year medical students at the University of Arkansas for Medical Sciences (UAMS) gather for 2 hours on Monday evenings to talk all things money, from mutual funds and trusts to student loan repayment and contract pitfalls.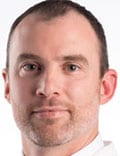 Jason Mizell, MD
The Business of Medicine (BOM) course began in 2012, and was initially offered only to surgery residents, says Jason Mizell, MD, a professor of surgery at UAMS and director of the BOM program. But given its popularity, the two-credit elective expanded to fourth-year medical students in 2015 and has grown steadily.
"About two-thirds of the med school class attend; this past year, we had about 120 residents sign up for the class as well," Mizell says. "Any given week, I have roughly 200 to 250 attendees."
Tyler Olson, a financial planner who works closely with attendings, says despite the efforts of financial aid offices, "students don't understand loan management and are really scared of making major mistakes with their loans and putting themselves into a difficult spot when transitioning from graduation to residency."
Students are frequently unprepared to pay fourth-year expenses, including moving costs and application and interview fees, and are given incorrect advice by school staff who "have just enough knowledge to be dangerous," says Olson, who advises medical students on Twitter. He cited instances in which schools instructed students to refinance their loans, not understanding that doing so permanently removes the possibility for public service loan forgiveness.
"If students could just have access to the right information and the opportunity to focus for a couple of hours and make decisions, it would make a significant difference" and lessen the likelihood that their "financial concerns become debilitating to their mental health, personal relationships, and a distraction from their training," Olson says.
Although medical school isn't a time when students are typically flush with cash and assets, it is a prime time to provide them with the tools to make prudent financial decisions in their personal and professional lives, says Mizell.
The Medscape Medical Student Lifestyle Report 2022 found that medical students want to become more financially savvy in the business of medicine, including debt management, running a practice, negotiating contracts, and investing — a sign that medical schools may not cover these subjects sufficiently or at all.
As part of the UAMS course, Mizell invites guest speakers to share real-world scenarios and advice on becoming financially independent, finding side gigs, and managing burnout. Past guests have included James Dahle, MD, founder of The White Coat Investor; Nisha Mehta, MD, founder of Physician Side Gigs; and Jimmy Turner, MD, owner of The Physician Philosopher.
Mizell also created an Honors in Finance track with a curriculum that spans the 4 years of medical school. Each year, students must read certain websites and books, complete small projects, and meet with a mentor. They also take the BOM course twice, once as first-year students and then again during their fourth year.
Reaching students early is imperative, he says, before they make "big mistakes" by taking out the full allotment of student loans, paying out of pocket for health insurance — in Arkansas, medical students often qualify for Medicaid — or purchasing an expensive car in anticipation of the "big fat salary" awaiting them after graduation.
"It's much more intensive than a 1-hour exit interview at the end of medical school," says Mizell. He pointed to similar courses for medical students recently launched at Wake Forest and the University of Wisconsin, for which he provided input.
Finance Guidance Varies Widely
Though medical schools are not required to provide extensive financial literacy education, accrediting bodies for the Association of American Medical Colleges (AAMC) and the American Association of Colleges of Osteopathic Medicine (AACOM) require member schools to provide financial aid and debt management counseling.
Julie Fresne
But because financial aid offices have varying levels of resources, counseling plays out differently at each location, says Julie Fresne, senior director of student financial and career advising services at AAMC. For example, some administrators may have students complete entrance and exit counseling through the Department of Education's online portal, whereas others add one-on-one meetings with students, she says.
To supplement the schools' efforts, AAMC conducts on-site sessions on debt management, particularly in the spring for graduating classes and in the fall for incoming medical students.
The association has also developed a robust collection of videos, articles, and calculators that address key money topics, she adds. Through a recent partnership with AAMC, AACOM reported that these same reference materials are also available to their member schools.
Specifically, AAMC's FIRST program is an online repository offering medical guidance on money management and student loan repayment. An accompanying web-based program, AAMC Financial Wellness, provides various tools and modules to help students form a budget, manage credit, purchase insurance, and buy a home or car.
The use of AAMC resources varies widely among schools. Fresne says some administrators use the platform to create their own financial literacy programs, and some assign or suggest only specific components for student completion. As for anything more intensive, Fresne says she "would be surprised to see a semester-long [financial literacy] course or elective in medical school because the challenge would be they can't fit it into the curriculum."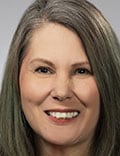 Diana Sanders, EdD
First-year medical students at Oklahoma State University College of Osteopathic Medicine (OSU-COM) are introduced to the AAMC modules at orientation and encouraged to fill out a budget sheet, says Diana Sanders, EdD, director of financial aid at the university and vice chair of the Council of Student Financial Aid Administrators at AACOM.
Neither the modules nor the budget sheet is mandatory, and the number of students who create AAMC accounts, a must to access the modules, is very low, she says. Still, "the earlier we can touch base about what the financial burden is going to look like, the better."
In September, first- and second-year students at OSU-COM must attend a presentation by a certified financial planner, who discusses the basics of budgeting, borrowing, loan repayment, and any other money-related questions.
Subsequently, the financial aid office hosts mandatory informational sessions during transition and didactic weeks for third- and fourth-year students.
Sanders says these frequent reminders have lowered the average debt at graduation from $194,000 to $161,000.
Six years ago, Geisinger Commonwealth School of Medicine in Scranton, Pennsylvania, implemented a new financial literacy curriculum requiring students to attend two financial aid sessions each year. And like OSU-COM, Geisinger encourages students to take advantage of other "highly suggested" resources, such as AAMC webinars, monthly podcasts, and pop-up events on campus, says Suzanne McNamara, director of financial aid at the school.
"We initially thought that our elective sessions would not yield the same participation rate, but our most popular sessions, customized loan portfolio review and loan repayment strategy, have an 85-90% attendance rate," she says.
As is common with many schools and in line with accreditation standards, the Geisinger financial literacy curriculum centers on debt management and repayment, as do financial education initiatives at Idaho College of Osteopathic Medicine (ICOM).
"[Our] sessions tend to focus on financing your medical school education, budgeting, identity theft, credit information and scores, repayment strategies, and what to consider about refinancing" loans, says Nicole McMillan, director of financial aid at the university.
"Financial aid professionals don't usually provide guidance or advice outside of financial aid topics." However, she says some schools employ a financial planner, and ICOM's financial aid office encourages students to seek specialized advice elsewhere.
Financial Literacy Integral to Wellness
Mizell acknowledges that it can be challenging to find faculty to lead a comprehensive financial literacy course and attract nonbiased guest speakers without an agenda. However, he says a school's reluctance to offer a dedicated course shows "a disconnect from wellness and from what the students are really freaking out about" — money.
"Other disciplines, like nursing and pharmacy, have a much more rigorous curriculum component that teaches billing, coding, and reimbursement. Now that reimbursement is being cut, doctors aren't going to make as much money, and they need to be smart with it," but medical schools haven't updated curricula to reflect that shift, says Mizell.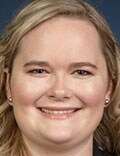 Brianne Howerton
Brianne Howerton is a fourth-year student at Lake Erie College of Osteopathic Medicine (LECOM) Bradenton, Florida, campus, who says she's had limited exposure to billing and sees it as a "major point to learn" and something there "could never be too much" of. So far, LECOM's curriculum has yet to delve into the financial implications and potential benefits of pursuing various practice models, critical aspects students should consider, says Howerton.
Ideally, medical schools would provide more "readily available resources" and explore money management beyond "basically anything more than 'the federal government gave you this money, use it wisely, and don't use it for unnecessary things,'" she says.
Howerton welcomes detailed discussions and hands-on activities around first-year budgeting, planning for ERAS fees and hidden expenses, investing, loan forgiveness options, and how to evaluate employee benefits during interview season. Combined with students' willingness to ask questions and be engaged in the process, expanded financial literacy education would help set graduates up for a successful practice, she says.
Mikaila Calcagni, MD, is a product of financial literacy training. She took Mizell's BOM course in 2018 and credits it with her ability to become debt free just 3 years after graduation.
"I was able to start my career and actually make money," she says. "Too often, students are 'sold' the idea that you can easily get a loan and all you have to do is simply pay it off," but she says they are never taught the ins and outs of finances to make that happen.
The short time investment in the course has yielded an "exponential" return, and elicited "genuine excitement" from attendings, says Calcagni. "They all wanted to know more about it and what I had learned. It was eye-opening to see that this course was changing my future and simultaneously breaking the decades-long cycle of physicians not being taught basic financial literacy."
Steph Weber is a Midwest-based freelance journalist specializing in healthcare and law.
Follow Medscape on Facebook, Twitter, Instagram, and YouTube
Source: Read Full Article